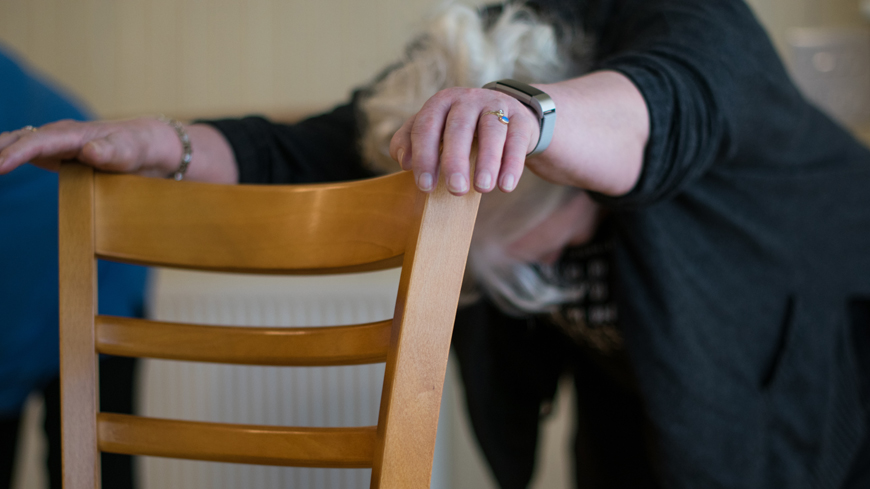 Through our Public Outreach Projects our aim to make yoga as inclusive and accessible as possible for the public community classes in venues across the city.
Chair yoga for people who may wish to work a little more gently, and LGBTQ+ class and also classes for people in recovery from addictions are all a part of our weekly timetable.
LGBTQ
Not all yoga classes feel safe for people who identify as LGBTQ+, particularly those who identify as trans or non-binary. Kindly supported by Santosa Yoga and Meditation studio in Leith who offer us their space for free this free class invites all LGBTQ folk to join in creating a supportive space to explore the physical, mental and spiritual benefits of yoga practice.
Long Term-Health Conditions
We offer a subsidised weekly therapeutic class for people living with long- term health conditions such as arthritis, fibromyalgia ME or multiple sclerosis. This is kindly supported by Sunshine Yoga Studio who offers us their space for free.
Addiction Recovery and Community Class at Serenity Café
FUNDED BY MARS GOODNESS GRANT TO KEEP COST LOW. NOBODY WILL BE TURNED AWAY BECAUSE OF FINANCIAL SITUATION.
We run a programme of yoga for people in recovery from addiction and substance misuse.
Monday 6-7.30 yoga 8 week MARK course with individual coaching session from recovery/life coach.
Friday 6-8 – Drop in Yoga Improvers class with community social after class.
MARK has been developed alongside the Minded Institute, specifically to assist in the process of rehabilitation from substance misuse and addiction.  When applied therapeutically, yoga can become a comprehensive lifelong tool for wellness. The eight week programme offers participants the opportunity to develop invaluable skills for remaining in sobriety such as self-discipline, positive and responsible thought and action, self-reflection. Important skills of psychological regulation and tolerance of sensation can be used to downgrade cravings and as an aid to restore physiological and mental balance following substance misuse. 
Our approach, whilst grounded in mindful principles and yogic philosophy, is also bound by a thorough understanding of mind/body connections and the neurology of addiction. Through a combination of activating, deeply relaxing and contemplative practices we can help individuals to re-balance neurologically and prepare them to be in a receptive place to work with other recovery professionals in lifestyle therapy.
Private sessions
One to one sessions with a MARK practitioner are also available on request.
For more information about our Yoga for Addiction classes, contact us today
We advise that participants should already be sober or clean and committed to a path of recovery when beginning the MARK course and should contact a GP with any medical concerns prior to beginning.
Please note the MARK course should only be used as an assistance to maintaining sobriety and in conjunction with formal medication and should not be used to replace prescriptions or as a tool for detoxing. All our teachers are fully qualified, insured and police checked and a full risk assessment can be provided on request. We require all participants, or their legal guardian to sign a disclaimer. For a copy of our safeguarding policies and procedures please contact us.