Chronic Stress and burnout contribute to reduced empathy, reduced patient safety and less effective teams
Emotional Regulation Skills for Health and Social Care Workers
Edinburgh Community Yoga are passionate about building a Culture of Wellbeing
We offer a practical skills and interactive workshop for HSCW's to reduce stress, support teams and encourage wellbeing at work
Edinburgh Community Yoga's Online Program is designed to help you:
learn practical trauma-informed

tools for stress reduction- useful for patients, service users and staff

understand the neuroscience of the stress response

cultivate a culture of compassion at work
We are passionate about supporting you and your teams to thrive.
Our current clients and what they say:
"Starting the morning with a team breathing practice sets the tone for the whole day- it's brilliant" – ICU consultant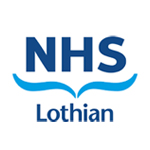 Lorraine Close, Director | Lorraine is a nurse and trauma informed yoga teacher and yoga teacher trainer. She is an experienced facilitator of workshops on stress management and wellbeing in the workplace. She also has an MSc in nursing research, focusing on junior doctor mental health. She is a TCTSY facilitator in trauma sensitive yoga and an experienced educator in nursing and medical education.