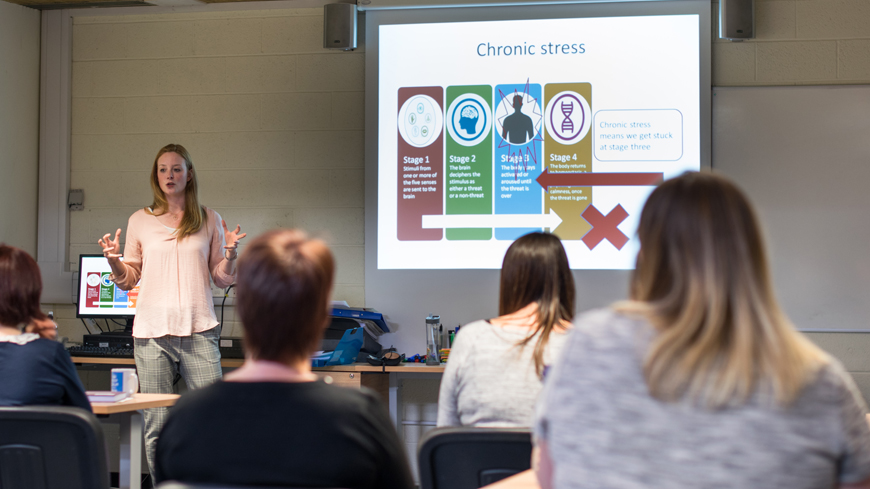 Workplace Wellbeing Presentations are less practical and more educational, offering you the chance to delve deeper into the science, which under pins our work.
We find if people understand why they need to learn to de-stress and how it easy it is they are much more motivated to do it!
Yoga for mental health
1 hr.
£150
This presentation takes a look at the neuroscience and physiology of the stress response and then uses evidence based theory to explain why yoga, mindfulness and meditation are fast becoming some of the most popular way to manage stress related mental health conditions.
Add a half an hour seated yoga class for an additional £50